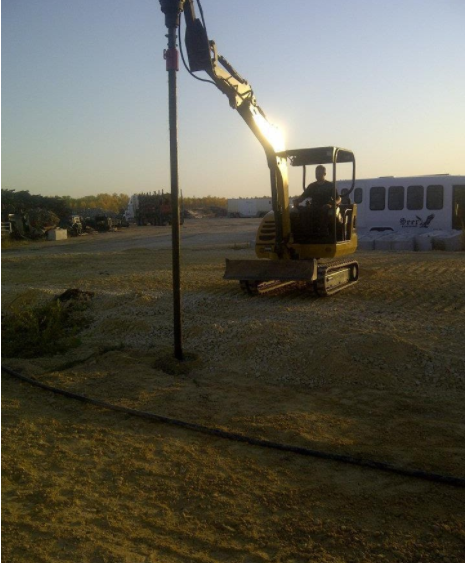 Pro Tec now proudly offers Helical Piering!
Helical Piering is used for building deep foundations and support the structures where the soil conditions are short of normal. It is also used to repair the existing foundation that has been damaged.
The Process
The soil is first removed in order to install the helical pier.
Once the soil is removed, steel brackets are placed against the foundation.
Additional segments are placed into the brackets and are drilled into the ground in order to give stability to the foundation of the structure.
Project Applications
Underpinning

Earth Retention

Tiedowns

Deep Foundations