ENCAPSULATED CRAWL SPACES
Let Pro Tec Insulators transform your damp, nasty crawl space into a dry, healthy and useable space!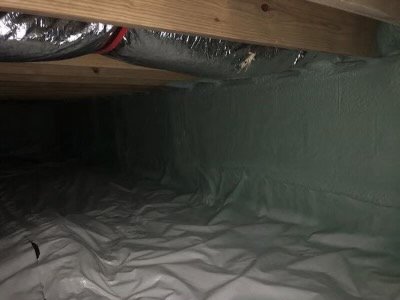 Let us encapsulate your crawlspace!!
If your home is over a crawl space, you could be subject to a variety of problems.
Building professionals say that up to 50 percent of the air you breathe on the first floor of your home is air that came directly from your crawl space. Therefore, whatever is in your crawl space air, you are breathing it in. Allowing moist air in your crawl space can damage your home's structural integrity.
Vented crawl spaces invite moisture and toxic smells into your home, while encapsulated crawl spaces are proven to help energy consumption saving you money on your energy bills.